The Magnet Application period begins April 14th, 2014.
Attached is the new magnet application for the Spring. We will start accepting applications on April 14th, 2014. The tours will be held on April 15th-17th at 9:00 a.m. and 1:00 p.m.
Contact information is: 334-244-4005 or IP 10506.
Head Counselor - Dr. Ratonya Mosley
Congratulations to Keyanna Dixon, Justin Mahoney, and Kaya Porter for being accepted into The University of Alabama Honors Band!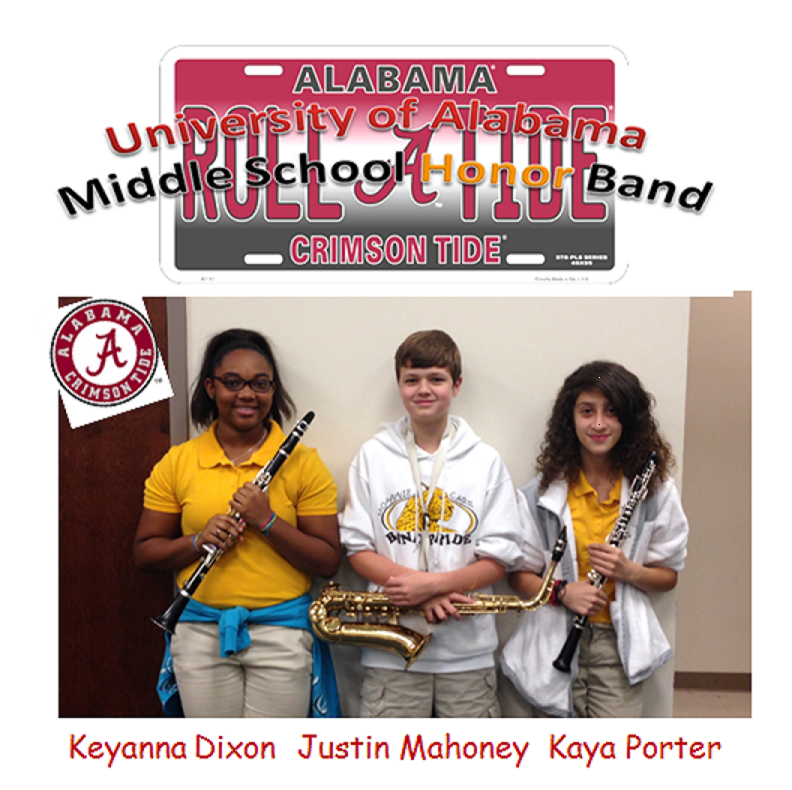 Photo Edited by: Neha Rao & Victoria Tillman
International Baccalaureate (IB): Johnnie R. Carr Middle School is a candidate school* for the Middle Years Programme. This school is pursuing authorization as an IB World School. These are schools that share a common philosophy- a commitment to high quality, challenging, international education that Johnnie R. Carr Middle School believes is important for our students.
*Only schools authorized by the IB Organization can offer any of its three academic programmes: the Primary Years Programme (PYP), the Middle Years Programme (MYP), or the Diploma Programme (DP). Candidate status gives no guarantee that authorization will be granted.
For further information about the IB and its programmes, visit http://www.ibo.org.