Summer Guidance Office Hours:
Monday - Thursday 8:00 a.m.- 4:00 p.m.
Register anytime but the official registration will be the week of July 21-24...8:00 - 4:00
In order to register you must have:
An original/current Gas or Power Bill and orginal lease or deed

Current grades
Birth Certificate (optional)
Social Security Card (optional)
Blue Immunization
Custody Papers (if applicable)
The Guidance Office will be closed July 28 - 31
Contact information is: 334-244-4005 or IP 10506.
Head Counselor - Dr. Ratonya Mosley
Congratulations to Keyanna Dixon, Justin Mahoney, and Kaya Porter for being accepted into The University of Alabama Honors Band!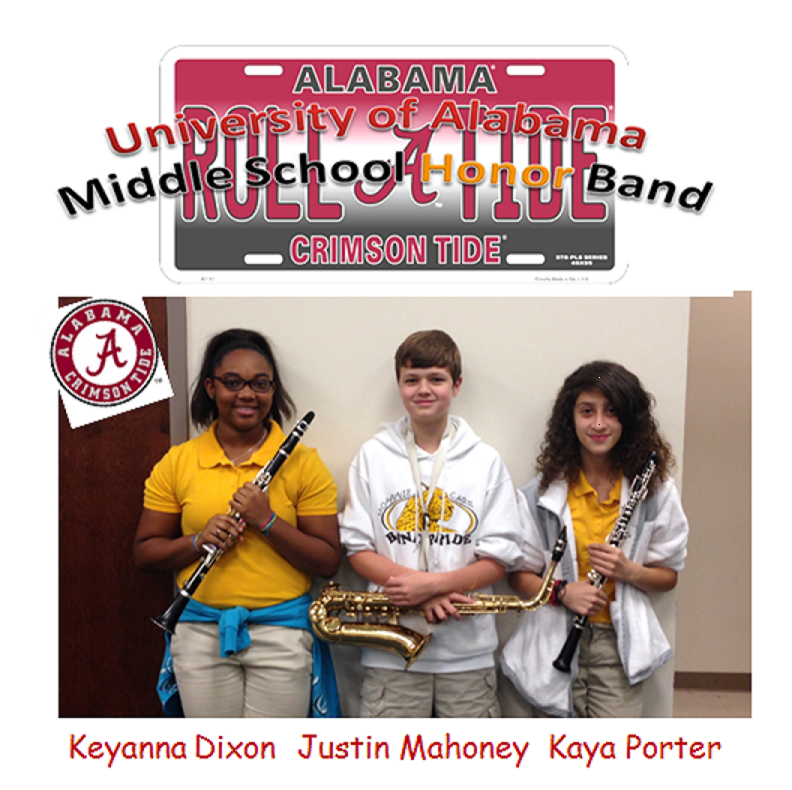 Photo Edited by: Neha Rao & Victoria Tillman
International Baccalaureate (IB):
We Did It!!! Congratulations to all parents, students, faculty and staff for helping Johnnie Carr Middle School to become authorized as an official International Baccalaureate (IB) World School. Our Middle Years Programme (MYP) is the only one in surrounding area. With the support of Superintendent Allen and the Board members, Carr was able to pursue acceptance into this prestigious organization.
IB schools share a common philosophy- a commitment to high quality, challenging, international education that Johnnie R. Carr Middle School believes is important for our students.
It was a rigorous journey making through authorization; however, the work has just begun. There are greater expectations for all stakeholders now that we have been accepted.
For further information about the IB and its programmes, visit http://www.ibo.org.